Mark Bradford's extraordinary installation, "Pickett's Charge," has wholly occupied the third floor of the Hirshhorn since 2017; it is difficult to imagine the Museum without it.
Bradford drew inspiration from French artist Paul Philippoteaux's nineteenth-century cyclorama, a graphic chronicle of the Battle of Gettysburg's final charge, on view at Gettysburg National Military Park. Historians have counted this bloody conflict as the turning point of the Civil War and consequently of American history. The Museum writes: "By cutting, tearing, and scraping through the painting's layers, Bradford reveals the hidden textures and complexities lurking just beneath the surface. The resulting work weaves together past and present, illusion and abstraction, inviting visitors to reconsider how narratives about American history are shaped and contested."
To celebrate "Pickett's Charge," the Consort offers an assembly of recent music (including two world premieres) that venture into some of the same terrain occupied by Bradford's work: deconstructing, in bold acts of art-making, complexities of history that often elude less visceral forms of commentary. The focus in our program is on the civil war, but, like the installation itself, the composers' concerns extend into more far-ranging and abstract territory.
We hope you will find this collection of works engaging, and provoking, too, and that you won't miss an opportunity to spend time in the Hirshhorn's Third Floor Gallery with "Pickett's Charge"!
We have recently lost the Consort's wonderful friend and board member Janice Molchon. Our concert begins with Jessie Montgomery's "Peace," which, like other works on the program, offers wisdom concerning joy and grief, on this occasion teaching how to fathom Janice's passing. Requiesce in pace.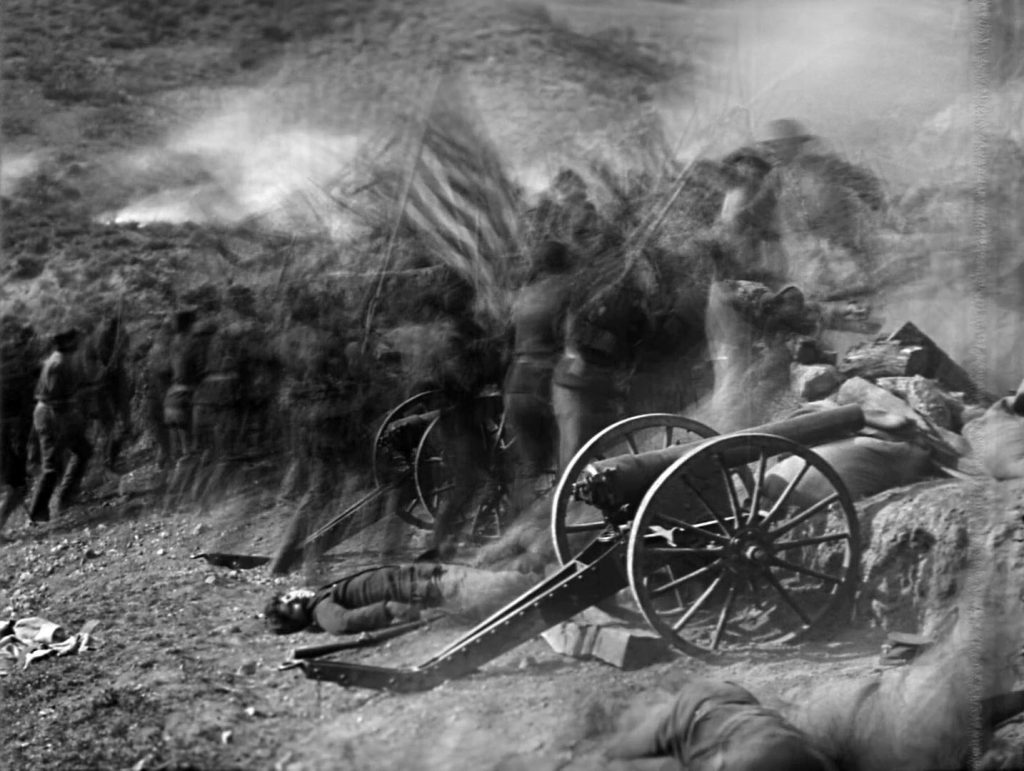 Before the 5:00 concert, come early if you can for a pre-concert discussion at 4:00 in the Lerner Room on Level 3, with Christopher Kendall and composers Mark Kuss, Stephen Jaffe, and Evan Chambers. After the talk, the concert will proceed in the Ring Auditorium on the lower level of the museum at 5:00.
Sound Shards

at 5pm on Saturday February 04

2023

Jesse Montgomery

Peace

Evan Chambers

The Old Burying Ground

Stephen Jaffe

Tableaux (world premiere)

Olly Wilson

A City Called Heaven II

Nkeiru Okoye

1861

Mark Kuss

Ares (world premiere)